Bocche di Cattaro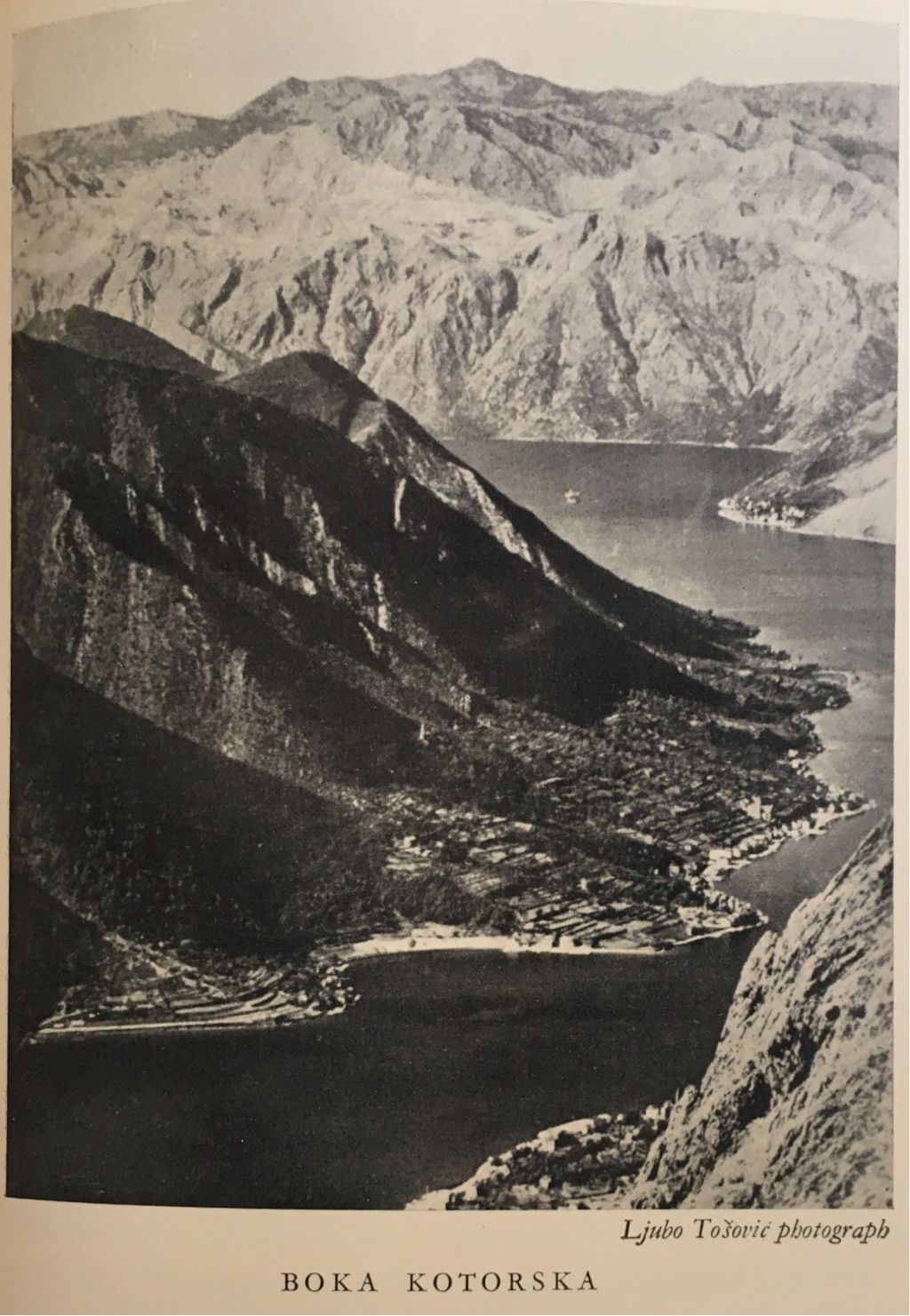 "If it were fair or wise to start making comparisons between the less and the greater interest of the sights of Dalmatia, it is possible that the former small, but valiant Kingdom of Montenegro, now part of the Banat of Zeta, which is in the province of Dalmatia, might bear off the palm (p. 135).
I have said that comparisons are often odious, but it is irresistible to draw one last comparison between the Boka of Kotor and Sidney harbour. There is the same odd sensation, on entering, that one is really about to engage in a hopeless attempt to ram the land. There is the same twisting and turning, always with some fresh sensation of surprise and delight. There is the same impression of being, as indeed in both cases one is, floating on the water, where, geologically speaking, there was land not so very long ago. If only Sidney could import a few fortresses, a few mediaeval castles, some Orthodox and Catholic monasteries and churches and could have a background of mighty karst mountains, instead of luxury-flats and electric tram-standards sticking up out of the flatness at the top, the parallel would not be such a bad one. Modern enterprise is fast holding its own with the world, in the matter of telegraph, telephone and aerial wires, hotels and boarding-houses and ugly buildings, and Boka has some bathing-beaches to vie with those of New South Wakes (pp. 140-141)".
[After Ercegnovi] Zelinika is a boat-station and has its own strand, its cafés and hotels and boarding-houses. From Zelinika the boat enters the nattow Kanal Kombur and so on into the three-cornered bay of Tivat, with its three islands, Stradiotti, Prevalka and Otok. It then goes into the bay of Risan by Verige, or the chains, called so because King Lewis of Hungary secured the passage against enemy craft by an arrangement of floating balks and chains. Almost exactly opposite to the mouth of this channel is Perast, a lovely place in itself and made still lovelier by the view from it of the two islands, Sveti Juraj and Gospa od Skrpelje. The former is a Benedictine monastery, and the latter has a much-venerated portrait of the Virgin, said by St. Luke. And so we come at last to Kotor (pp. 144-145)".