Ragusa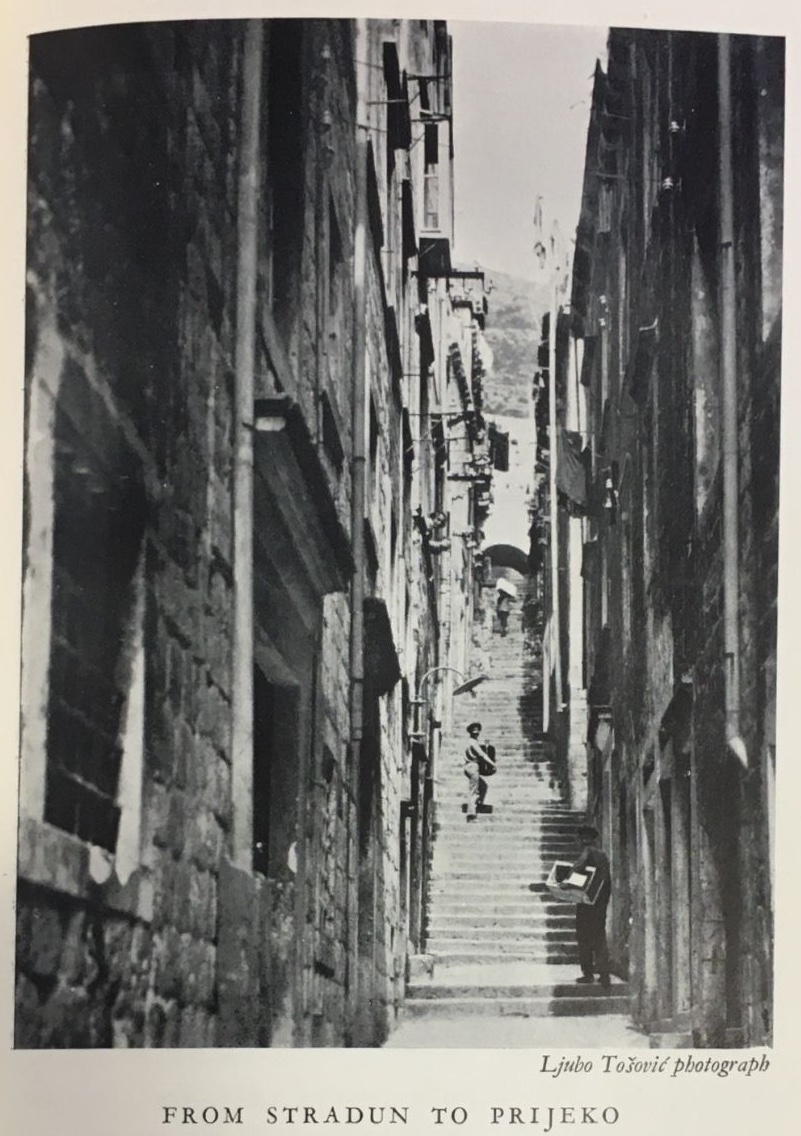 "Ragusa, which is Dubrovnik, has often been compared to Aigues Mortes, for she still sits enthroned behind her ancient walls. […]. Landward she is backed by high bare mountains, but, at their base, is a luxuriant vegetation, semi-tropical palms and aloes and agaves, vineyards and olive-groves, thickets of rosy oleanders, myrtles and verbenas. Here and there the inlets and tiny bays are backed by cliffs of rosy red and orange, and this glowing warmth is reflected in the stone of her walls and houses (p. 43). It seems too good to be true such a city of romance remains in the world of today. […]. The traveller can approach Dubrovnik either by sea or by road or by rail. But whichever way he comes, unless by road from Cettinje or Erzegovina, he will enter Dubrovnik by the port of Gruz (pp. 61-62).
In leaving the churches, all the sights of the city are not exhausted. There is the large fountain of Onofrio de la Cava, just inside Pile. To this the water still comes through the aqueduct from Ombla (it is the water of the Trebenitza which is lost on the hills above and appears again on the sea-level). There is the pharmacy of the Franciscans, now a modern chemist's shop, but still keeping its lovely china jars and said to be the oldest pharmacy in Europe. There are the tempting shops of Stradun, somewhat modernised and full, naturally, of all sorts of things from all sorts of places. Notably there are the delightful little brazen coffee-grinders, for which your friends at home should be very grateful, and which they will find both useful and ornamental: only do not tell them that they are 'Dalmatian', because they are not. Probably Zagreb made them, or they may be Turkish (pp. 77-78).
There are four main excursions which are 'done' by every self-respecting visitor to Dubrovnik. These are to the lovely island of Lokrum, to Cavtat - the ancient Epidaurus - to Ombla and Trsteno and to Tribinye (p. 81)".